Review: How to Download YouTube videos with Airy
More reviews†on Enfew. It became a regular thing that we are choosing useful software products and quickly look through how can they make your live easier.
What is Airy
Airy is a YouTube video downloader. Simply speaking it allows you to download all the videos you see in YouTube. With some advanced features like choosing which video format you want to download in and extract mp3 audio from YouTube videos it really is nice little utility.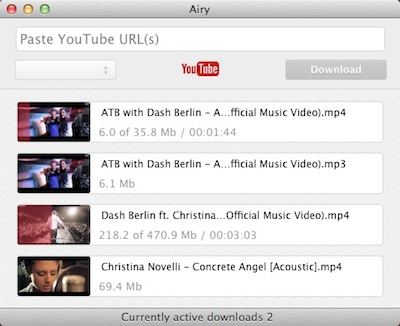 How to start
Start using Airy is simple. You just have to download the Airy for Mac or Airy for Windows install and you are ready to go. Just copy and paste YouTube video url into the Airy search field and it will find the video. You can then choose which format and resolution you want to download in.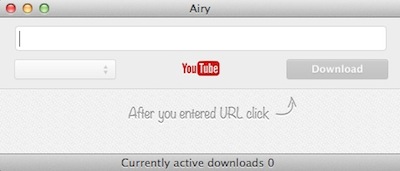 Useful Bits
As I mentioned before Airy allows you to download multiple formats of files and select resolution for the download. This means you can control what file size you want your downloaded YouTube video to be.
Another useful bit – Airy integrates with you Web browser. As you most likely be searching YouTube videos on the web browser, its a nice feature to have for any YouTube downloader.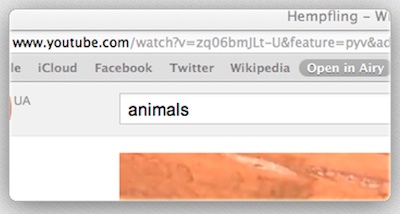 Another product by Airy creators
And as we are already talking about downloads, some time ago we did review for another product of Airy creators, internet download manager Flox.
Folx has improved little bit since then, and now has additional functionality. It again has inbuilt torrent client. You can schedule your downloads, choose and optimise download speed, Torrent search engine is inbuilt into Flox and you can add†music & videos to iTunes automatically.
Let us know your experiences while using these products!